Local bus from Chamonix town
Chamonix Bus have added the bus stop "Glacier Taconnaz" on Route No. 2 which is directly in front of the chalet - no more walking to the bus stop with your ski boots on. There are only 5 buses a day to this stop though so if you miss one of these, just get of at "Les Tissières". You can find detailed times of buses to and from the chalet here. 
Chamonix bus timetable.
Driving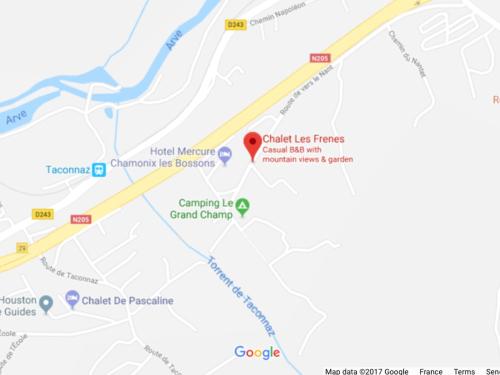 If you are driving, a good landmark to head for is the Hotel Mercure (the Les Bossons one - not the Chamonix centre one) which is located very close to our chalet. If you have satnav, the chalet is at the junction of Route de Vers Le Nants and Chemin du Fouffion. Here's a more detailed map of the
chalet's location
The Bed and Breakfast address is
Chalet les Frenes ,
637 route de vers le nant,
Les Bossons,
74400 Chamonix.
Arriving by train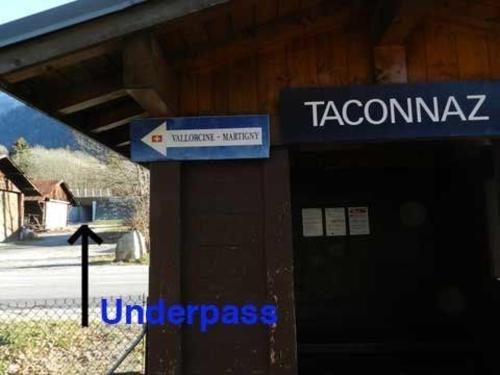 If you are coming by train, the nearest stop to get off at is Taconnaz which is 5 stops from Chamonix and just a 5 minute walk from the chalet. When you get off the train, cross the road and go through the foot tunnel behind the dilapidated wooden shack. Turn left at the end of the tunnel, take the footbridge across the stream and walk parallel with the highway for about 100 metres. When you reach the car park for the hotel, turn right (away from highway) up the hill and bear left keeping the hotel on your left. You are now in Route de Vers Le Nant and the chalet is just up on the right. Click this link for detailed instructions with photos. REMEMBER!!! Taconnaz train station is a REQUEST STOP so you have to press the button on the train before the stop otherwise it will just go straight past. Also when waiting for the train at the Taconnaz station, stick your hand out to get the train to stop.

Only use this stop if you can carry your bags. It's partly a gravel track that is not cleared of snow so if you have "wheelie suitcases" use the next stop (Les Bossons).
Flying into Geneva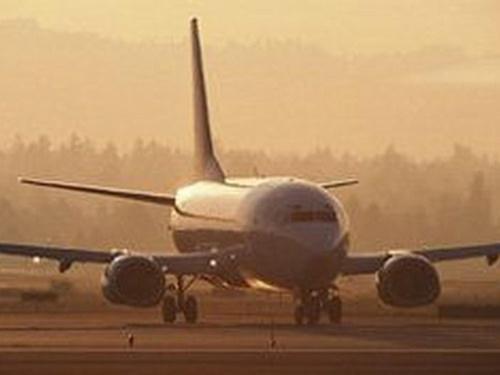 The nearest airport is Geneva, from there you can get a shared transfer to
Chalet Les Frenes with one of the many companies that offer a door to door service but we work with CVT.ski and Alpybus.com. These are door to door services but there's Easybus and Ouibus who offer a service from the airport to Chamonix Sud bus station.